View our Lounges
Discover our airport lounge brands across Birmingham, Gatwick and Heathrow Airport.
View our Partner Lounges
We work with a number of lounge providers across the UK and US to bring you more lounge options. Partner airport lounge locations include Edinburgh, Belfast, Manchester, Orlando, Las Vegas and many more.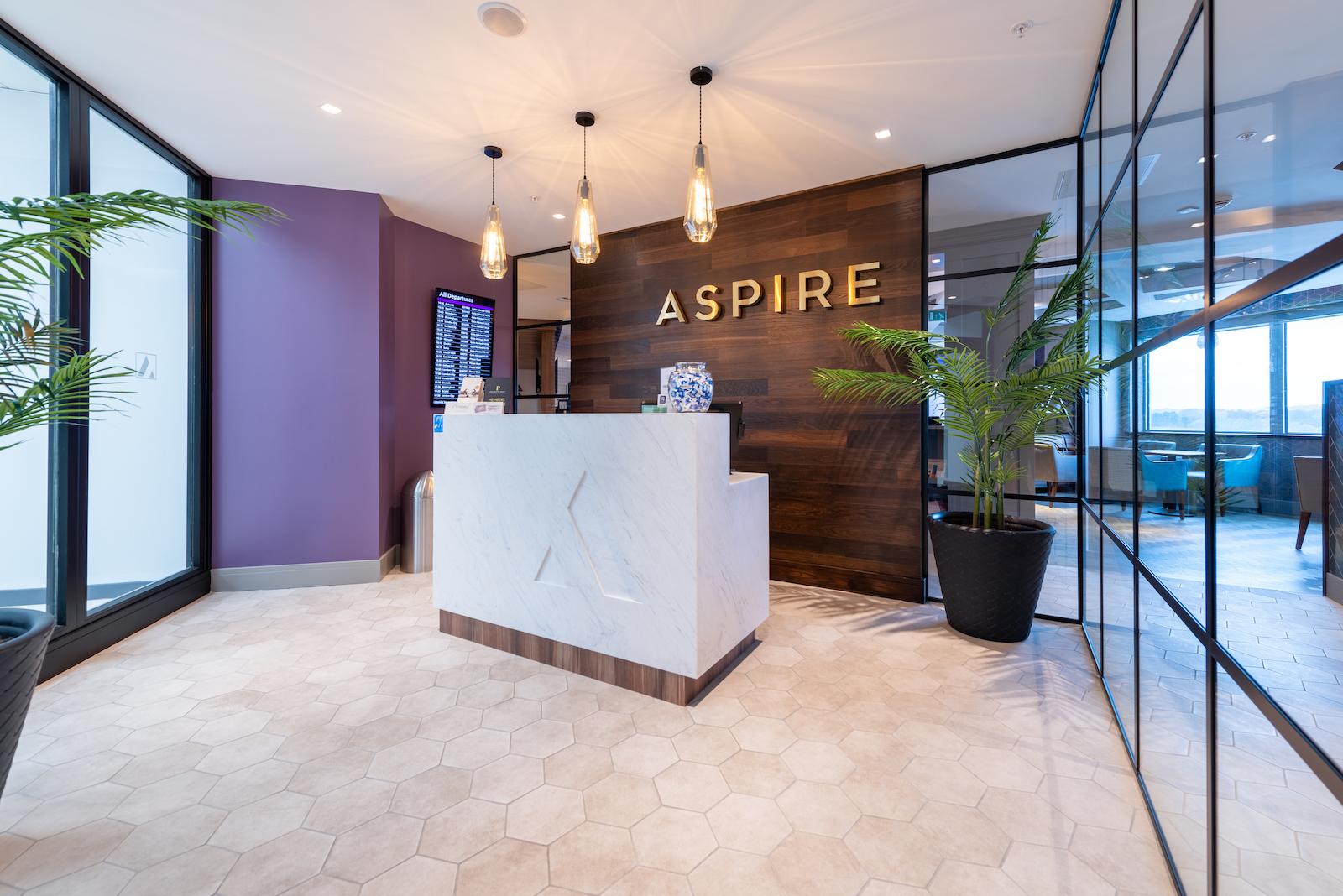 Who can use the lounge?
Our lounges are located after security in the departure area and are available to all checked-in departing passengers. It doesn't matter which airline or class of ticket you've got, you're welcome to use our lounges.
If you've got a lounge access membership or dining card, please click here to see which cards are accepted.
What is Guaranteed Delay Cover?
We understand the inconvenience flight delays can cause. You are welcome to stay in the lounge if your flight is delayed but please keep an eye on our screens in the lounge for updates on your departure.
Please note, guaranteed delay cover is only available to direct bookings (third party bookings are excluded).
What is included in lounge entry?
No1 Lounge entry includes freshly, prepared, seasonal dishes served buffet style and a wide range of beverages from our tended bars.
Clubrooms entry includes hosted table service, a la carte dining and complimentary award-winning wines and spirits.
My Lounge and The Gateway entry includes complimentary grazing snacks and hot options as well as self-serve wine, beer and cocktails. Entry to My Lounge Gatwick South Terminal also includes access to Gatwick Airport's only outdoor terrace and designated smoking area.
Club Aspire entry includes complimentary hot and cold dishes and a variety of snacks, served buffet style and a wide range of beverages from our tended bars.
Plus, all guests will have access to our unlimited dedicated Wi-Fi, a variety of comfortable seating areas in a range of stylish spaces, convenient charging points, PressReader to download newspapers and magazines, and attentive staff on hand for your every need.
Premium Security is available at Gatwick Airport only and can be added to your booking at an extra cost. Please note, Premium Security is included free of charge on Clubrooms lounge booking at Gatwick Airport. 
How long can I stay in the lounge?
You can use the lounge three hours prior to your flight time. Extra hours can be purchased in advance if you plan to arrive earlier.
When booking online, we automatically set the arrival time three hours prior to your flight time, in line with our terms and conditions. You're free to leave the lounge and return any time during your stay but must keep your luggage with you at all times.