What is included in lounge entry?
No1 Lounge and Club Aspire entry includes freshly, prepared, seasonal dishes served buffet style and a wide range of beverages from our tended bars.
My Lounge and The Gateway entry includes complimentary grazing snacks and hot options as well as self-serve wine, beer and cocktails. Entry to My Lounge Gatwick South Terminal also includes access to Gatwick Airport's only outdoor terrace and designated smoking area.
Clubrooms entry includes hosted table service, a la carte dining and complimentary award-winning wines and spirits.
Who can use the lounge?
Any checked-in passengers from any airline, across any ticket class. Children aged 2 years and over are welcome in No1 Lounges, Club Aspire, The Gateway and My Lounge, however we reserve the right to seat you in a dedicated family space and children must be supervised at all times.
Guests under the age of 12 are not permitted in the Clubrooms.
How long can I stay in the lounge?
You can use the lounge three hours prior to your flight time and buy extra hours in advance or while you're in the lounge – if your flight's delayed and you want to stay longer, for example.
When booking online, we automatically set the arrival time three hours prior to your flight time, in line with our terms and conditions. You're free to leave the lounge and return any time during your stay, but must keep your luggage with you at all times.
Is there a dress code?
Yes, we have a dress code in place to ensure a premium lounge experience for all our guests.
We ask all of our guests to wear smart-casual clothing. We reserve the right to refuse admission to anyone wearing clothing which we deem to be unsuitable. This may include themed or fancy dress outfits, clothes with slogans that may cause offence, replica sports kits, clothing that exposes midriffs or upper thighs, or bare shoulders on men. We also ask that guests do not wear tracksuits while in the lounge – we appreciate that people like to travel comfortably and so welcome guests to change when departing the lounge.
View our full terms here.
Do you accept groups?
We do accept groups, however please be mindful of the rules around group bookings. If you are travelling as a group and would therefore like to be seated together in the lounge, please book as a group.
Each lounge has its own group booking limit on our website. All our lounges accept group bookings for up to 8 people, excluding the No1 Lounge at Birmingham Airport where the limit is 6 people. 
If the group size is over the website maximum, then you must contact our Guest Relations team to enquire about availability. The best way to get in touch is via our Contact Us page or to email Enquiries@No1Lounges.com 
Please be advised that any self-assembled groups will not be seated together. In order to ensure a premium lounge experience for all guests, we do ask that large groups are both respectful of those guests around them, and mindful of keeping noise to a reasonable level.
Is smoking permitted in the lounge?
Smoking is permitted in the designated smoking area on the outdoor terrace in My Lounge, Gatwick South Terminal.
Smoking is not permitted in any other lounge in our collection.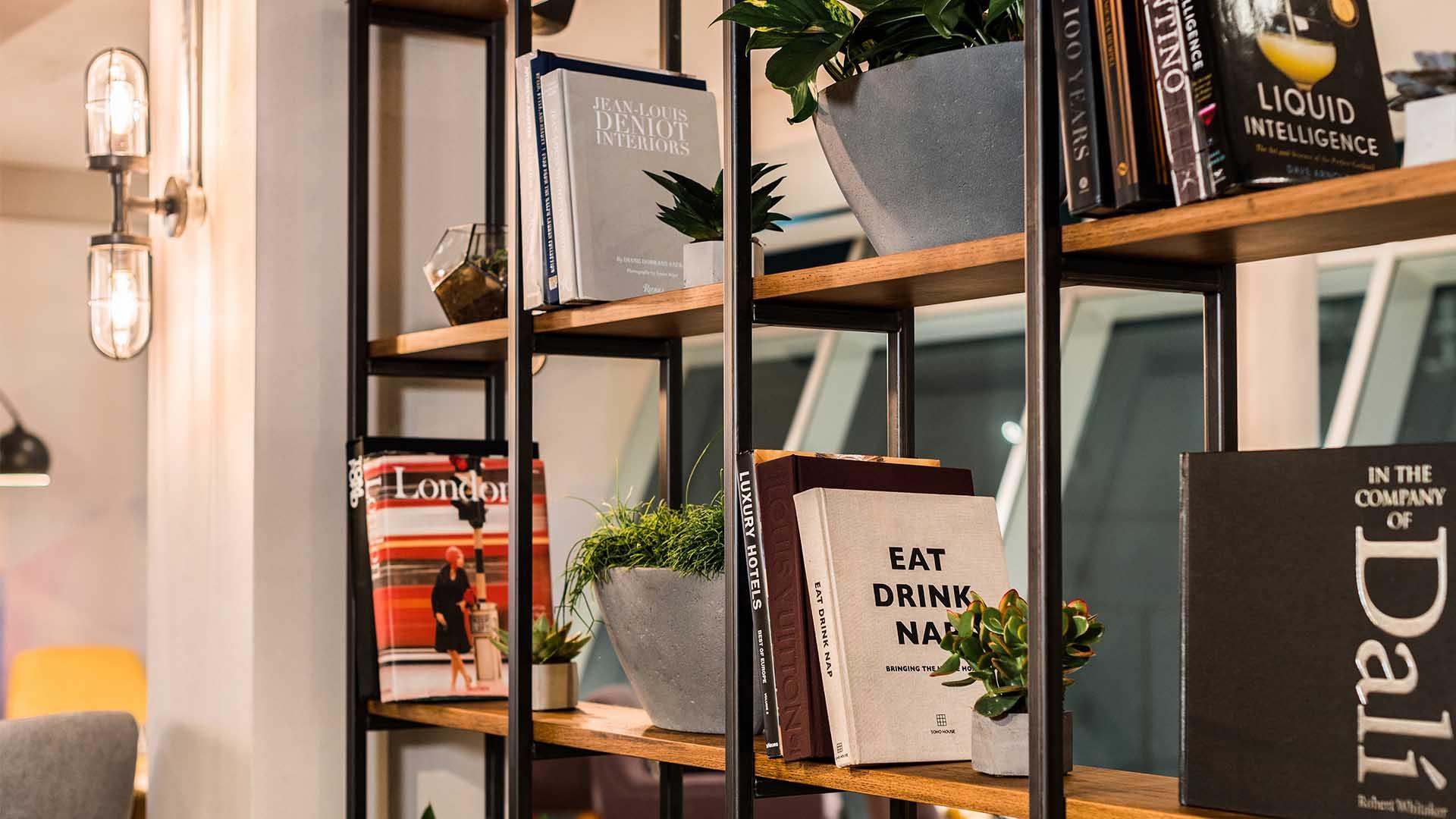 My Lounge at Gatwick South
Prices from: £28
Open daily from 04:00 AM to 20:00 PM
A Laid-back airport lounge, offering self-service drinks, so you can be your own bar tender and mix your drinks the way you like them. Food is served buffet style. TVs, Games room, family and group seating options, Wi-Fi and delay cover *direct bookings only.
No1 Lounges at Gatwick North
Prices from: £34
Open daily from: 04:00 AM to 20:00 PM
A stylish airport lounge, offering: a fully tended bar, complimentary food dishes served buffet style, runway views, TV Lounge, workspaces, Wi-Fi, digital newspapers and magazines and delay cover (direct bookings only).*open until 22:00 PM on Saturdays.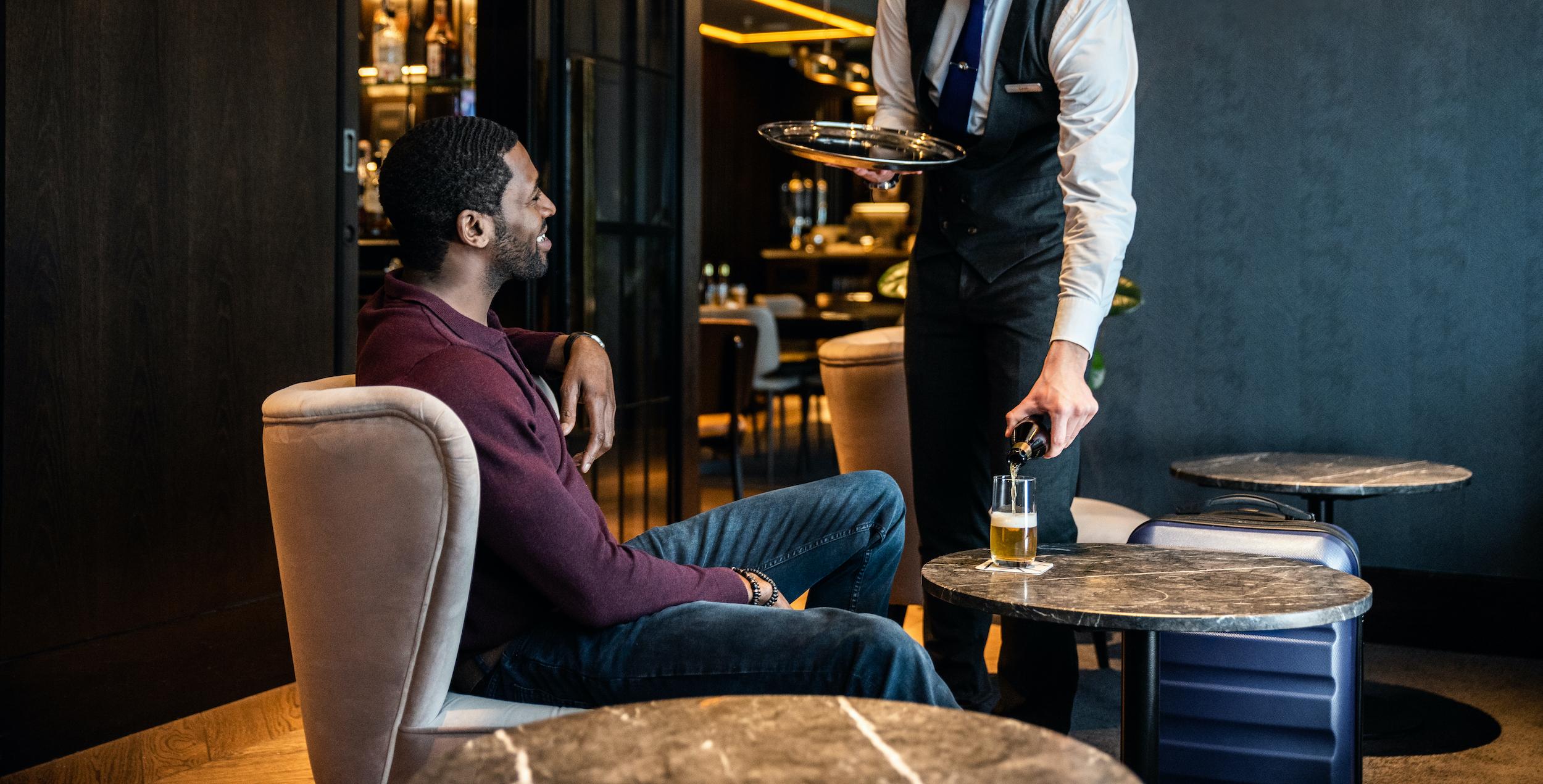 Clubrooms at Birmingham
Prices from: £38
Open daily from 04:00 AM to 20:00 PM
A luxury airport lounge, offering: Hosted table service, a more extensive menu of complimentary food dishes, cocktails, private seating areas, Wi-Fi, adults only*.